Sustainable Waterloo Region
Year End Report Refresh
Sustainable Waterloo Region
Sustainable Waterloo Region (SWR) enables organizations to convert their sustainability interest into action. Supporting members through sharing sustainability practices, partner programs and other resources, SWR is working to realize their vision for an environmentally and economically resilient community.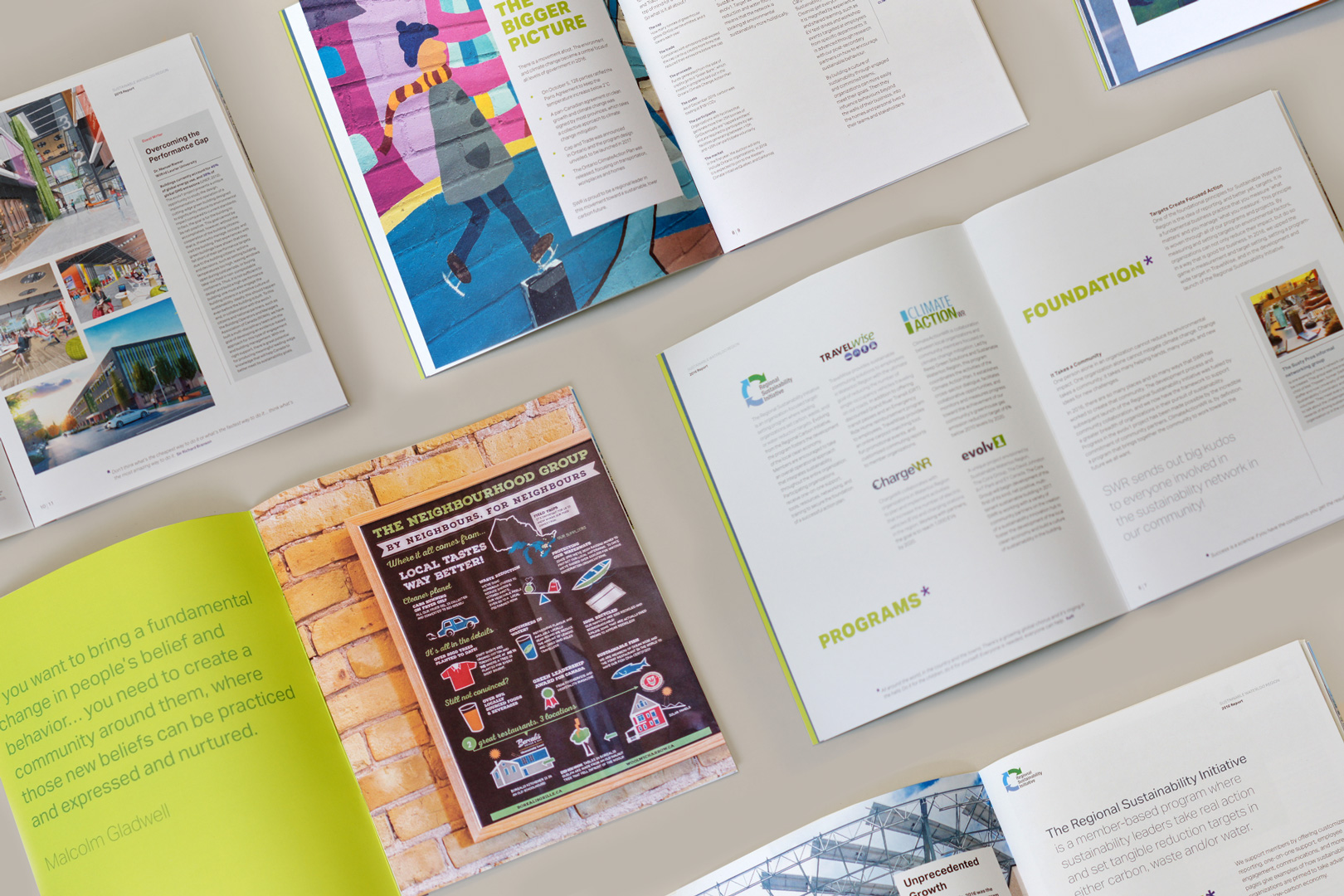 Sustainable Waterloo Region
An organization primarily supported by volunteers, the Year End Report is used not only as a key marketing tool to bring on new members and funding, it is also a guide to help visually direct program communications and event design. For the past two years, Studio Locale has provided a fresh look that reflects the success achieved during the year and the focus for the upcoming one. Balancing between program / member stories and member results, the report showcases the efforts made by the hundreds of dedicated employees for this incredibly important movement.
"Working with Studio Locale on the development of our Year End Report was amazing. Not only did they start with a fresh perspective and vision, but they took the time to understand the purpose of the document, the structure of our organization and the impact that we are trying to have with the publication.

Studio Locale worked with us like they were part of the team, and were as committed to the excellence of the final product as we were, pushing through hurdles with an eye to excellence in the end product. We love our 2016 Year End Report. It is fresh, concise and impactful. Robin, Phil, and their team were great to work with! Thanks, Studio Locale!"



Tova Davidson, Executive Director