Saturn Power
Designed a visually compelling brochure
Saturn Power
Service
Communications + Marketing Materials
Work Completed
Marketing Brochure/Collateral
Saturn Power is a full-service renewable and sustainable energy solutions firm based in Waterloo Region, Ontario.
This brand is on a mission to develop, design, build and operate renewable energy generation and storage facilities, while providing rewarding career opportunities for their employees, and acceptable returns to their investors.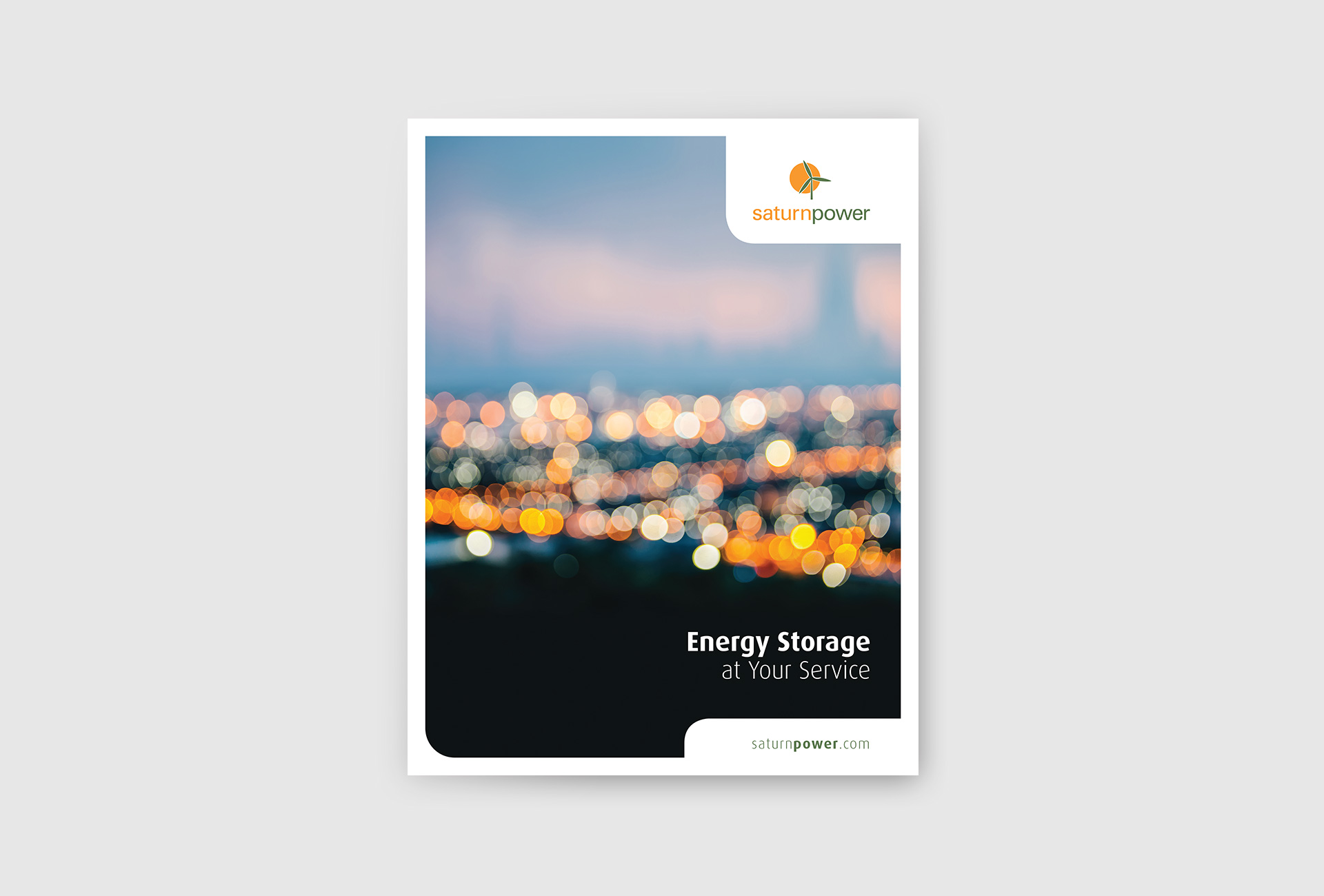 We were approached by Saturn Power to support the expansion of their energy storage line-of-business with visually compelling marketing collateral. 
Having recently co-developed the largest energy storage facility in Stratford, Ontario, the team at Saturn Power has been very active, regularly meeting with new business prospects. 
They needed an attractive and memorable marketing brochure to help keep their brand and solution top-of-mind with everyone they meet. Our team collaborated with Saturn Power to write the brochure copy, layout the brochure and fill it with evocative imagery and custom illustration. The result? An engaging and memorable brand asset and sales tool.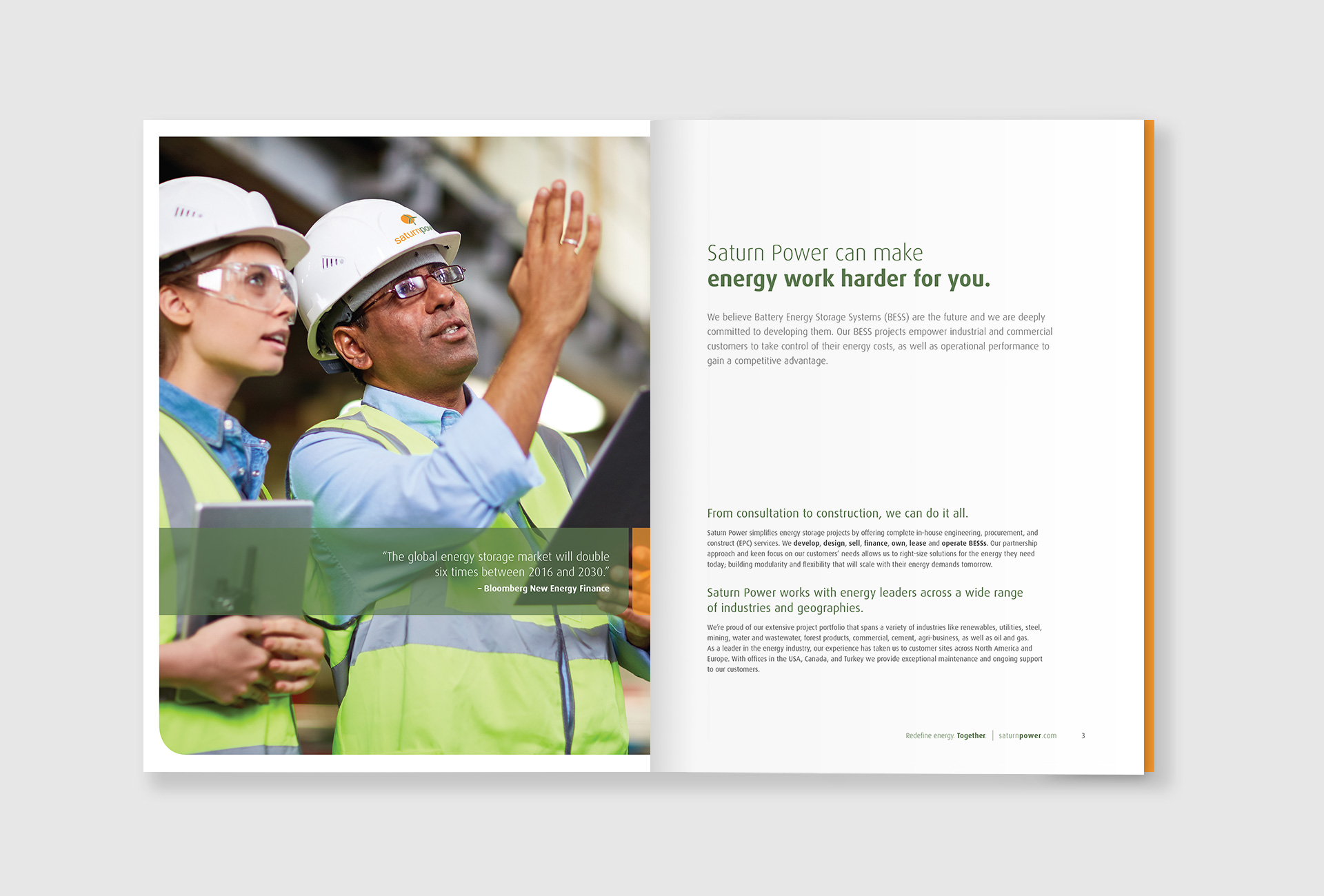 "The brochure is clean, sleek, and professional. It absolutely helps our team sell more effectively in a new market we're growing in.  Thanks Studio Locale!"

Stefan Goertz
Director of Development, Energy Services