Hello, we're Studio Locale.
THE DESIGN INDUSTRY IS CHANGING
The availability and accessibility of tools make it easier than ever for organizations to create their own designed solutions. Teams are creating strategies, visuals and communications to connect with their customers to hit their goals.
However, even when you have an in-house team, sometimes you get stuck and need help. Studio Locale works with a wide range of teams, both those with in-house and those without, to help elevate your solutions and stand out more in your market.
Bringing everyone together around a table is how we approach design projects. Everyone's an expert. Everyone's experience matters. Bringing many voices together creates conversations, uncovering insights that are critical to project success. And because design has always been human-centred, we naturally build solutions that will resonate and be relatable to your audience.
Whether you are building from scratch, refreshing or shifting, our team is ready to jump in and work with you to create memorable brand and communication experiences.
Selected Clients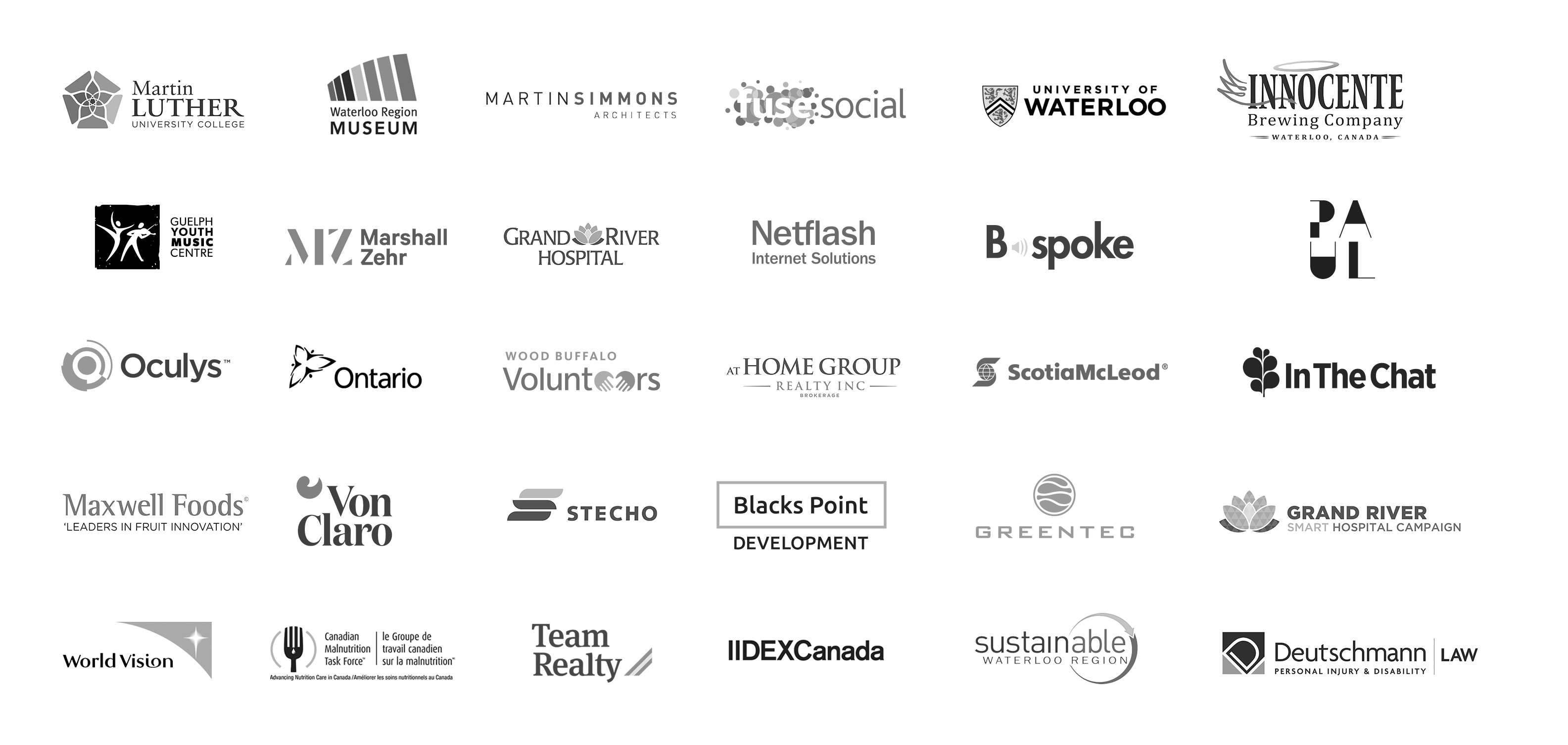 Team
Our team's experience and diverse backgrounds allow us to approach each project with unique perspectives.
The openness that our clients' unique perspectives bring allows us to build the best solutions for you.

Partner/Creative Director
With more than 19 years' experience since graduating from OCAD University, Philip has an award-winning eye for design and innate ability to translate client directives into creative solutions. He balances art and design to create strategic solutions with longevity.
From time to time you can find Phil at the front of a design classroom, barbecuing in the rain, shine (and snow), noodling on the bass or deep in a personal project.

Partner/Director of Accounts
A foundation in strategy development, communications, and operations let Robin approach projects from various angles. Balancing big picture and tactical execution, she develops the approach for the project, keeping in constant contact with updates and progress.
If you want to lose an hour (or two), talk with Robin about food and cooking, traveling, camping or music – they are her favourite topics for an inspiring distraction.

Senior Web Designer/Developer
With almost 20 years of experience, Anson brings his unique ability to combine UX design, development, and digital marketing to create accessible digital experiences that deliver results.
Anson enjoys spending his free time with his family, playing basketball and unplugging from technology while camping, hiking or biking.

Project Manager
With a background in fashion, both corporate and entrepreneurial, Laura has always had an eye for the beautiful, but her true love is designing strategies to help businesses succeed.
In her off time, you can find her in a spin studio, singing loudly in her car by herself, or exploring new restaurants all over the world.

Graphic Designer
After 10 years of running her own spa, Erynn decided to make a career change into graphic design. Her passion for design allows her to always strive for the best possible solution, pushing her own limits and those of design. She enjoys learning and figuring out new ways to tackle design obstacles.
Erynn spends her free time with her family, going on lots of little adventures and acting like a kid again.

Social Media
Mark is a graduate of Dalhousie University's psychology program with a business post-graduate certificate from Humber College. With a work background in digital marketing and social media, he excels in flexing his creative mind and formulating new ways to tell stories and share experiences.
In his free time, Mark enjoys board games, dessert, and being a new uncle.
Ready to discuss your design project?
or tell us about your project
E-mail