InTheChat
Brand evolution, visual identity and website development
InTheChat
Service
Branding + Communications | Visual Identity | Website + Application Development | Digital Media + Marketing | Marketing Materials
Work Completed

Branding | Brand Strategy | Content Strategy | Digital Strategy | Infographics | Marketing Materials | Website
InTheChat's product is revolutionary in the contact centre space. Their platform allows customers to communicate with brands on the channel of their choosing while keeping costs in check.

InTheChat has partnered with Studio Locale since its inception, building a relationship of mutual respect, appreciation, and awe for what the other does.
InTheChat's recent brand evolution needed to take the company from its beginnings as a friendly, Canadian contact centre platform to one of a global, communication innovator that enables organizations to interact with their clients in the ways their clients prefer to.
Updating their visual identity, website, and marketing materials to reflect the refreshed brand and communication strategy provided InTheChat with the required sales tools that clearly reflected what they offer. The visual language that was created resonates with their current and prospective clients in a way that affirms their expertise in the contact centre industry.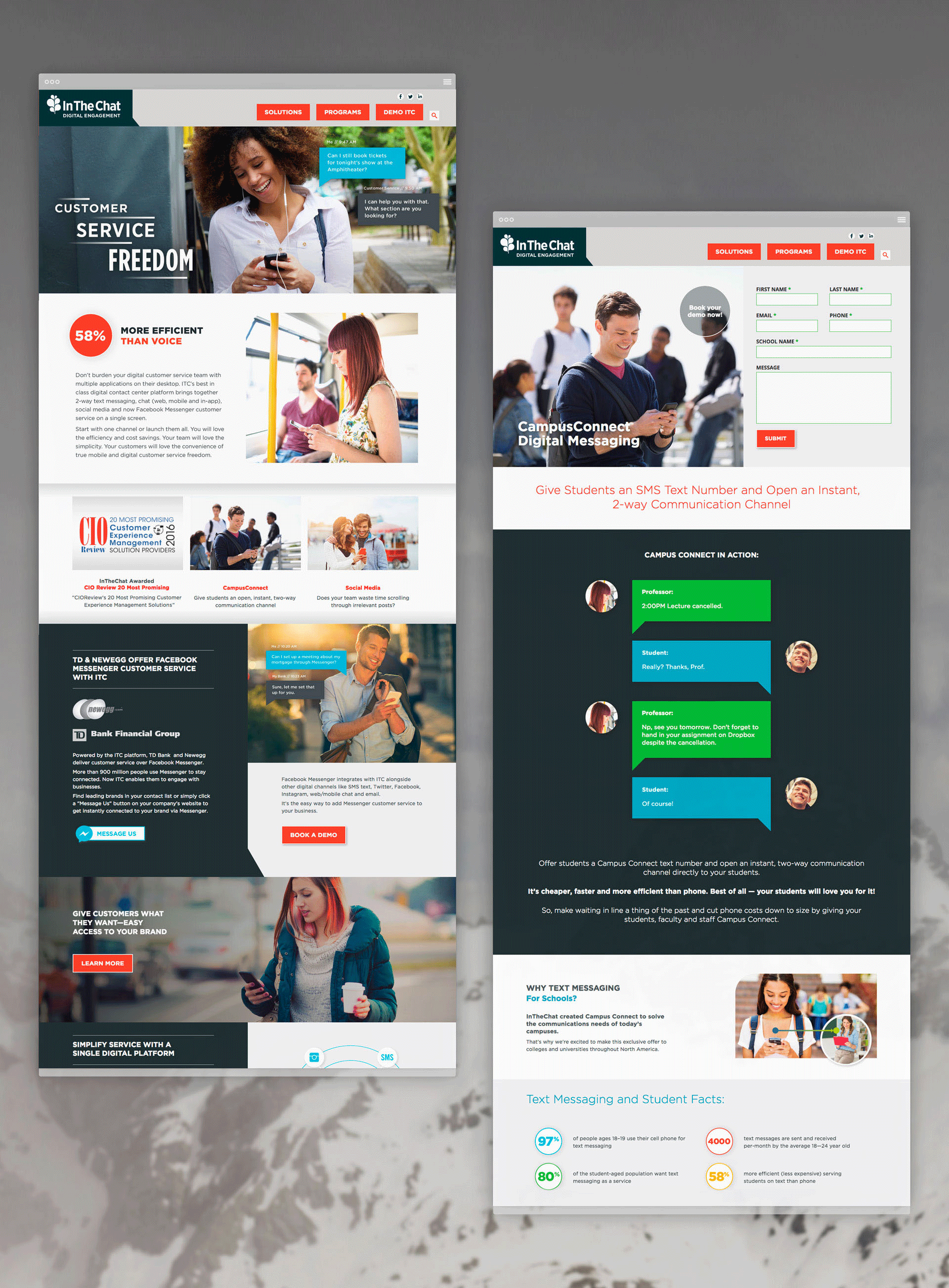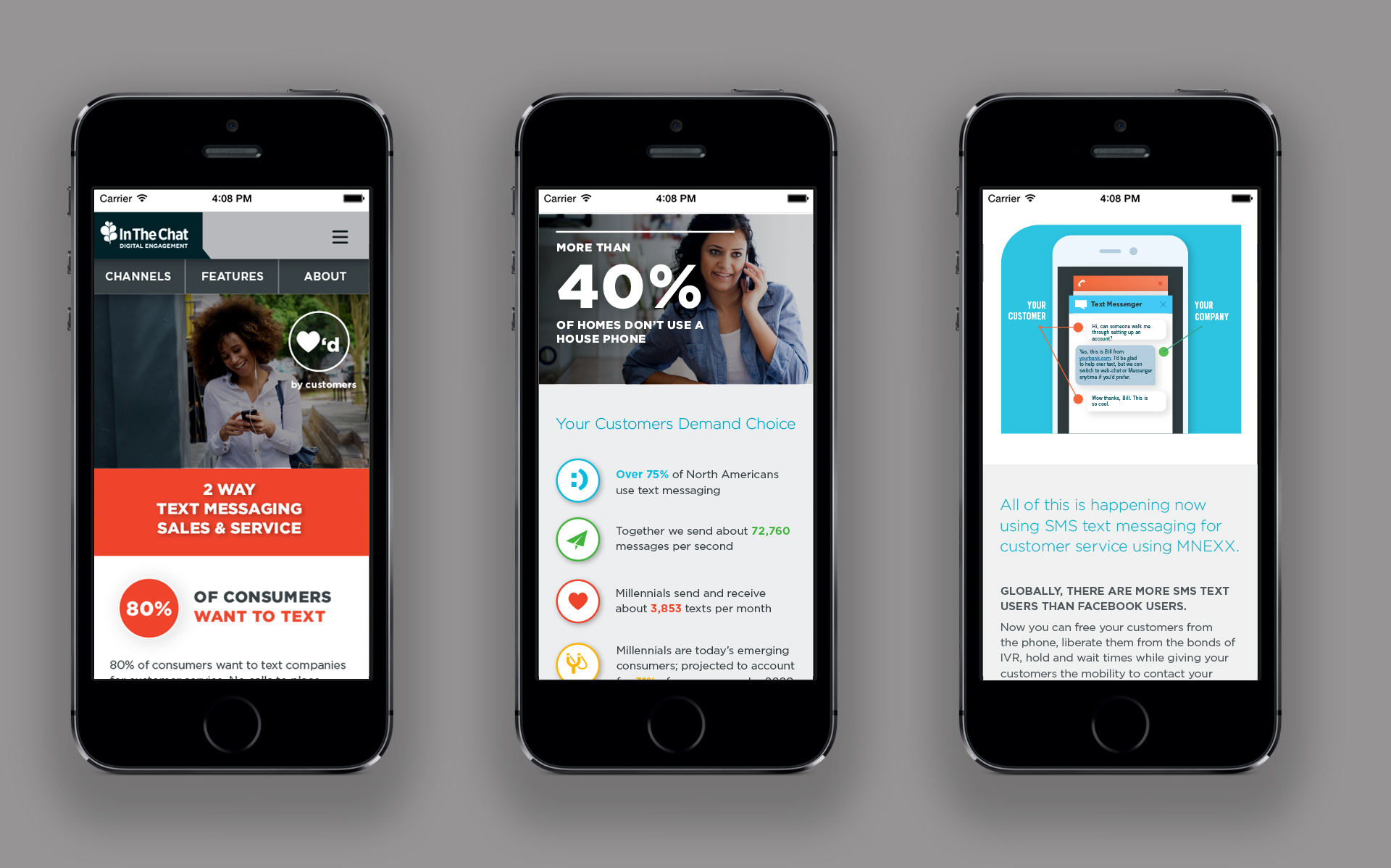 "I describe my ideas to Studio Locale. Then they send me back something better. It's always like that. So I am telling the world. Thanks."

John Huehn, CEO.